Multiple Users Accessing Site Analytics
An organization is a flat structure that allows an owner to invite multiple read-only users. As a result, every user can view analytics reports for every site.
How to join?
To join an existing organization, you must create an account. Then, follow instructions from the Activation E-mail. Once you confirm your account by clicking on the link from the e-mail, you will be presented with a choice.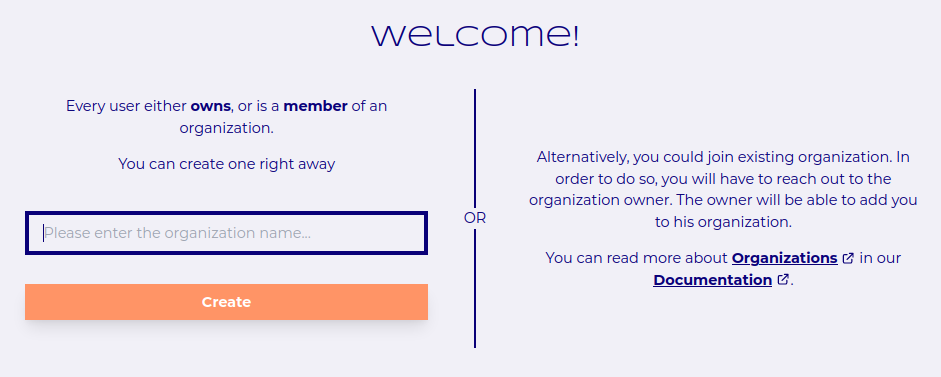 You can create your new organization, of which you will become an owner.
Alternatively, you can contact the owner of an existing organization and request to be invited by an e-mail used during registration.
To assure the privacy of our users, we do not provide an ability to discover organizations, nor do we allow sending a request to join through our system.
How to invite a user to an organization?
As an organization owner, you invite registered, confirmed users. Simply navigate to 'Dashboard > Organization' and press Invite Member.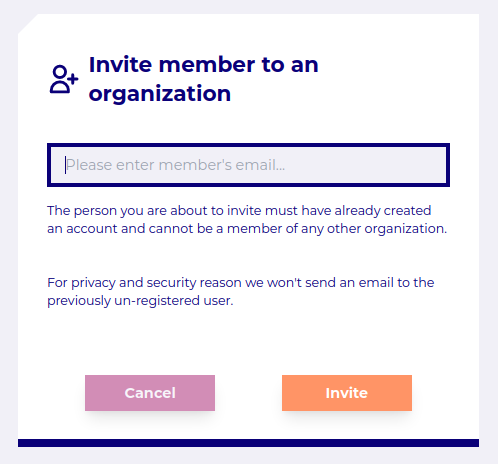 The users you wish to invite must have already registered and verified their e-mail by clicking on the link. In addition, they must not be already a member of an organization.
To avoid sending unsolicited e-mail and other spam, we do not support sending an e-mail invitation to unconfirmed e-mail addresses.
Can I be a member of multiple organizations?
Currently, we do not support multi-organization membership. You will have to use the different e-mail addresses to join different organizations.
How do I leave an organization?
Please contact our support, and we will be happy to assist you.